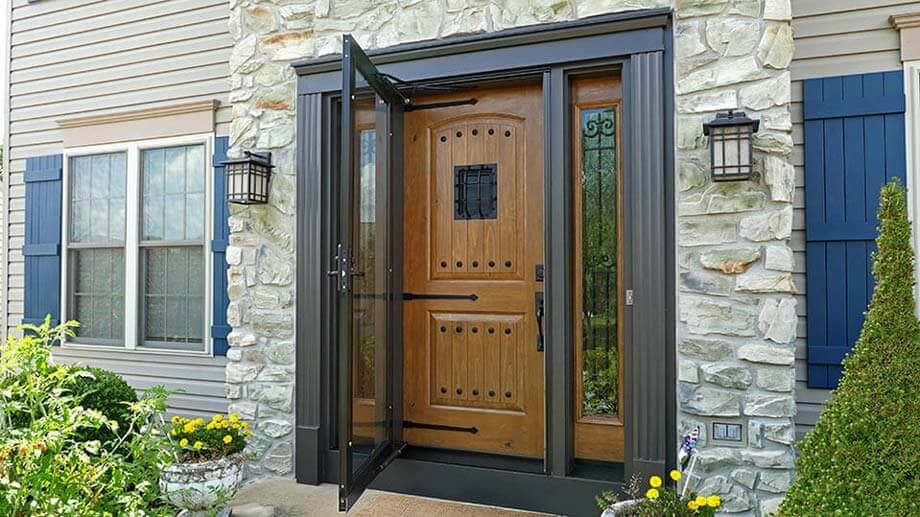 Boost Your Home's Curb Appeal and Security
With Replacement Doors
Many homeowners don't realize their exterior doors not only enhance the beauty of their home, but also protect their loved ones.
A worn out exterior door frustrates homeowners with its dreary appearance, lack of security, and poor energy efficiency. We understand the frustration of having an outdated door. That's why we specialize in doors and make it easy to get the perfect match for your home.
Patio Doors
Patio doors help bring the outdoors inside with attractive views of your backyard. They provide seamless transitions from indoor to outdoor spaces, lengthening your living area and creating a single unbroken space.
Entry Doors
A finely crafted front door accents your home's overall beauty and provides a hospitable entrance to your dwelling. An entry door delivers enhanced comfort every season of the year so you can fully enjoy your home.
Benefits of New Exterior Doors
Beauty
Home security
Energy efficiency
Durability
Replacement Doors You Love Coming Home To
Want to be proud of your home's appearance? Begin with an updated elegant entry door that matches your home's style. When choosing exterior doors, consider:
Your home's overall style
Architecture
Your dwelling's color scheme
Choose Attractive Exterior Door Features
Glass inserts
Beautiful door knobs
Adjustable threshold
Replacement Doors Protect the People You Love Most
Avoid the risk of a break-in due to an old entry door. Get a new front entry door to add an additional level of safety and protect your family and possessions from unwanted intrusion.
The strength of your entry door directly affects your family's security. This vital security feature should not be taken lightly. Protect your family with a secure entry door.
Get Top Products and Expert Door Installation
Madison Door offers the finest materials and professional installation.
We ensure you get the best door for your needs and enjoy it for years to come.