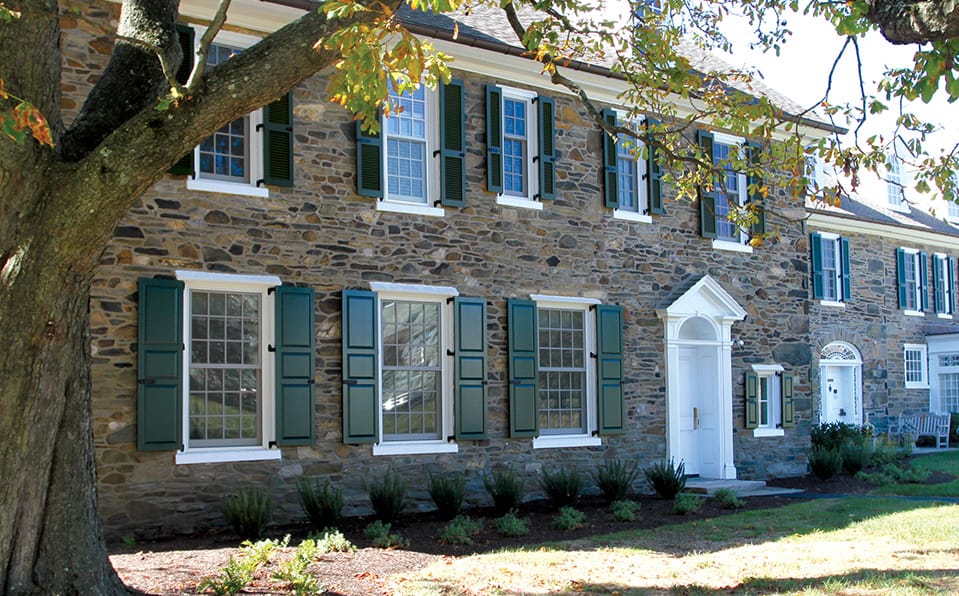 Beautiful Exterior Vinyl and Composite Shutter Options to Maximize Your Home's Curb Appeal

Complete your New Jersey home's look with premium shutters, custom created to match your home's style and character.
You can complement the look of new windows and update your home's exterior style with custom exterior shutters from Atlantic Premium Shutters. Get them professionally installed as well by the experienced team at Madison Door.
Atlantic Premium Shutters is part of the Boral Building Products, and provides innovative shutter solutions that stay true to eras of the past while enhancing durability with modern materials.
Define the style of your home while adding your personal touch.
Our window shutters are designed to offer authentic detail to compliment a variety of popular home styles. Handcrafted and built with premium materials, they offer years of beauty with very low maintenance.
Other benefits:
Can be installed fixed or fully functional
Will not rot, crack or split
Made with low-maintenance, modern materials
Large selection of styles and colors
Lifetime limited warranty
Find the Perfect Style of Shutters for Your Home
From colonial to craftsman, Madison Door has the perfect selection of shutters to match your home's style.
Raised Panel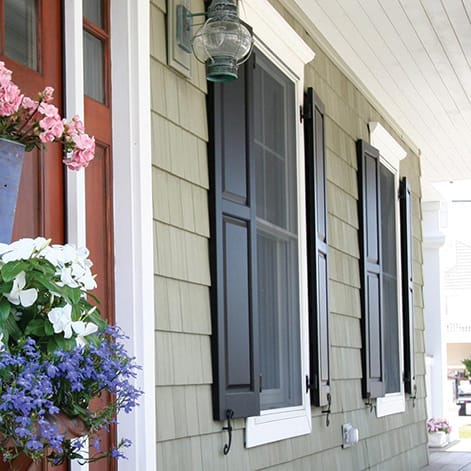 Style: Elegant, Clean, Handsome
Raised Panel shutters have a clean design that complements the look of both historic or modern homes. Each panel features deep recesses for bold shadow lines that add an impressive look.
Board & Batten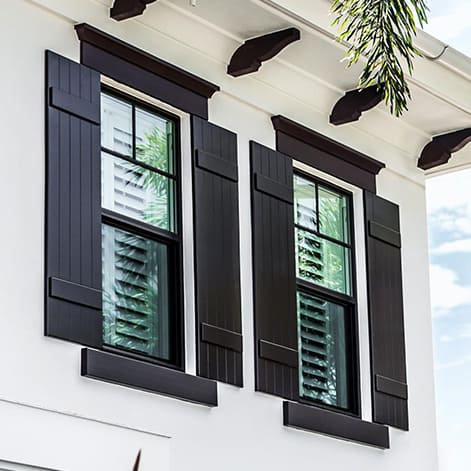 Style: Rustic, Old-World Charm
Homes with old-world charm and rustic style look even better with colorful board & batten shutters.
Faux Louver

Style: Classic, Traditional, Clean
Choose the clean, patterned look of faux louvers to beautify a variety of home styles. Explore using additional rails to accentuate vertical and horizontal details for extra curb appeal.
Louvered Colonial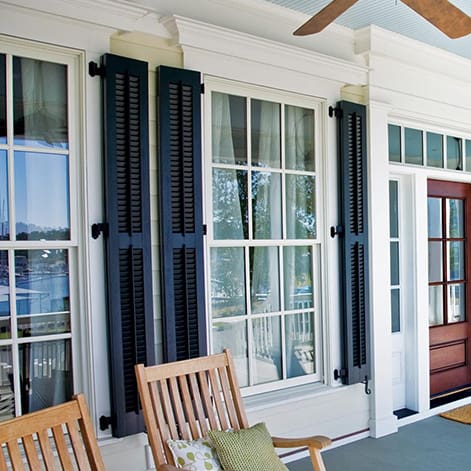 Style: Elegant, Historic, Timeless
This historic design complements colonial homes with its crisp lines and authentic, working louvers. Perfect for keeping weather out while allowing light in.
Louver & Panel Combination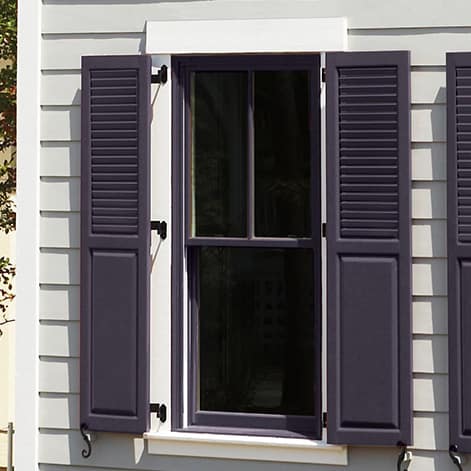 Style: Unique, Creative, Stylish
Creating a truly custom look is easy with combination shutters. Explore creative options that help give your home a personalized appearance that's unmatched in style and passion.
Bahama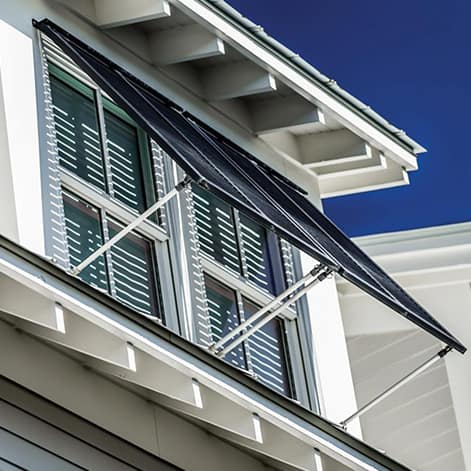 Style: Versatile, Functional
Add a refreshing blast of tropical charm with Bahama shutters. Both functional and attractive, this versatile shutter style blocks out UV rays, protects against storms, and allows breezes to flow through your home.
Looking to complement your home's character and make your home stand out?
Our custom plantation shutters can help do just that.