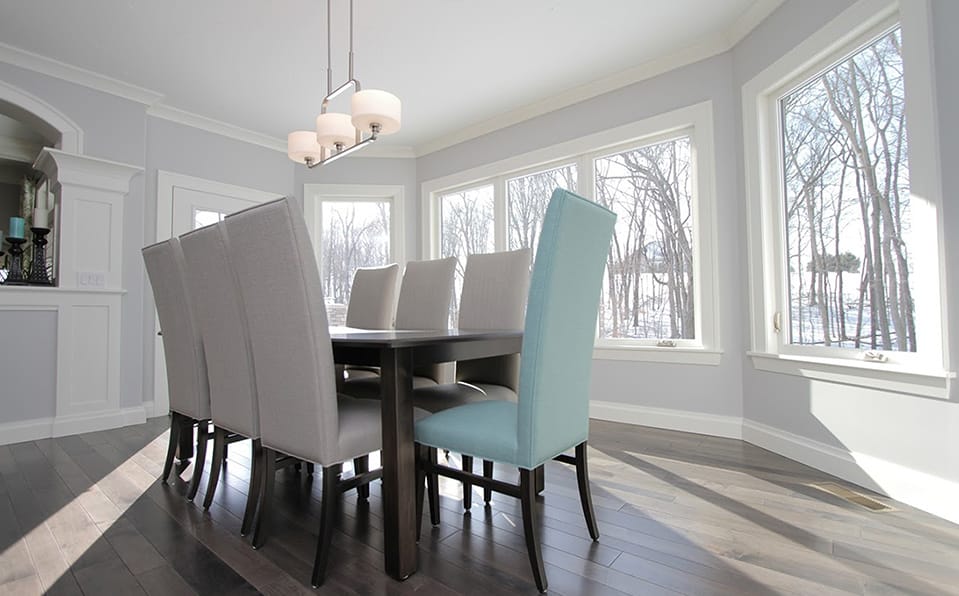 Cost-Effective, High-Performing Vinyl Windows
Tired of settling for low-performing windows that are difficult to open? Dull looking windows dampen your home's appearance and overall curb appeal. Exchange the frustrations of outdated windows for the rewards of new windows.
Homeowners trust the dependability vinyl windows offer. And cost-effective vinyl replacement windows and window installation has multiple perks.
Benefits of Vinyl Windows
Low maintenance — Vinyl windows never require painting, saving you time in the long run. When it comes to painting, the industry says, "When it's vinyl, it's final."
Practical price point — Vinyl windows offer the most attractive price point of window options, making them a popular choice.
Won't incur water damage — Vinyl windows are not damaged by water, giving you peace of mind when wet weather comes.
Noise reduction — Vinyl windows decrease noise infiltration in the home, creating a peaceful indoor atmosphere.
Improve energy efficiency — Constructed with hollow cavities, vinyl windows offer excellent insulating value, resulting in decreased energy consumption and lower monthly utility bills.
Boost curb appeal — Crisp, new vinyl replacement windows increase the overall beauty of your home.
Fortify your home's protection — There's no need to be concerned about window integrity when you fortify your home's security with vinyl windows.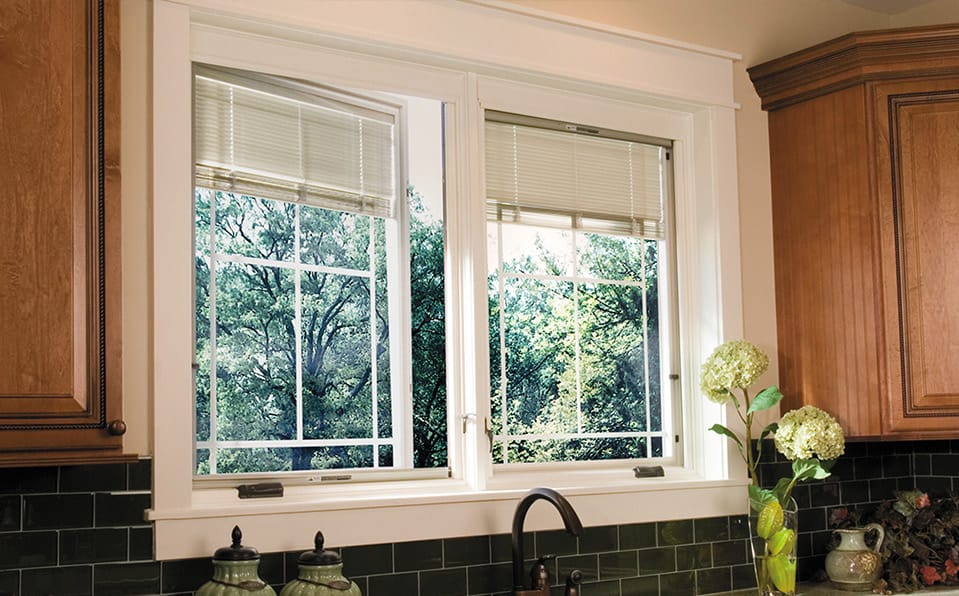 Professional Vinyl Window Installation
Your window replacements are in great hands with Madison Door's reliable service, giving you peace of mind your installation was done right.
You deserve to leave the frustrations of outdated windows behind, and enjoy beautiful new windows.